Hot Tub Covers:
Is your hot tub cover looking tired or getting heavy? No worries, we can help with a new cover right from the manufacturer! If you own a Hot Spring Highlife, Hot Spring Limelight, Solana, Hot Spot, Caldera or Tiger River Spa we can order your new cover directly from the factory. If you don't have one of these brands, you will want to reach out to your local dealer to place a cover order as we only order covers from the manufacturers listed above.
Click here to learn more about Hot Spring's covers and color options.
Click here to learn more about Caldera's covers and color options.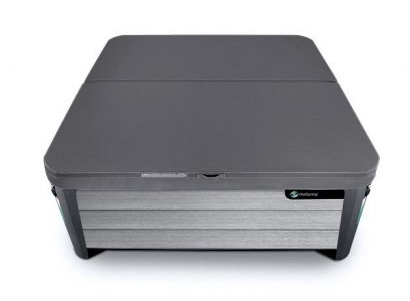 Spas
Covana Covers:
The automated solution to cover spas and swimspas:
You are not dreaming! The Covana is not only a hot tub/swimspa cover, it's also an automated, state-of-the-art, easy-to-use gazebo!
Closed: Its water-tight seal reduces the spa's heating costs due to its superior insulation value while, at the same time, preventing undesirable access, thus protecting your investment for as long as you own it! (In contrast, more traditional covers rarely last more than 3 years!)
Open: Within 20 seconds, you have a modern, elegant gazebo that protects you against storms and harmful ultraviolet radiations, providing you with an intimate, private space where you can dream, think and reflect, thanks to retractable shades available as an option.
The LED lighting system was designed to create a warm, friendly atmosphere and relaxing ambiance based on a combination of 7 carefully-chosen colours.

Spas
Spa Accessories:
You've got the perfect spa…but what about the right accessories? Where are you going to hang those towels and robes? How can you enjoy a summer soak and not get sunburned? Where do you put your smartphone when you're in the spa? We've got you covered! Check out these cool accessories that take your hot tub experience from ordinary to extraordinary!
CoverValet Spa Umbrella $469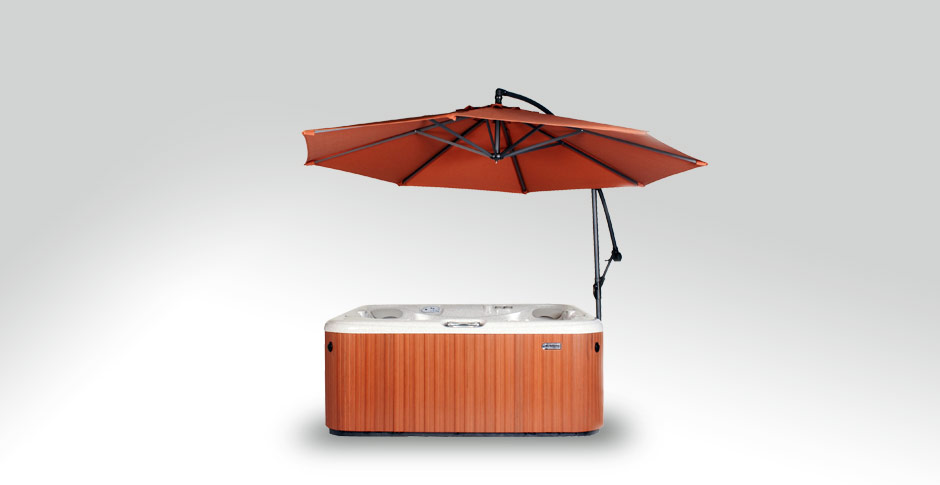 CoverLifters
CoverLifters $199-595 (call for details on sizing and installation)
For more Accessories, visit our online store !