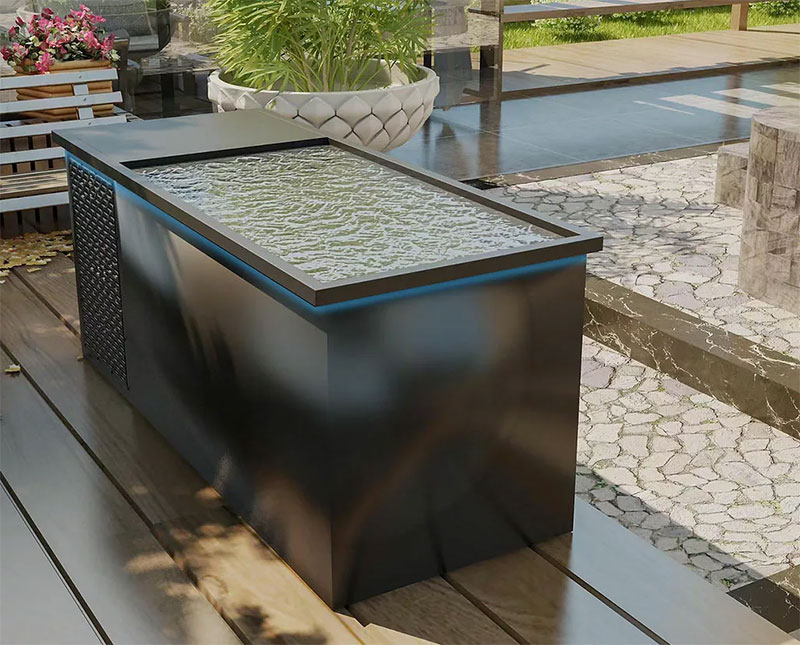 Immerse yourself in cold plunge therapy using your personal cold plunge tub from Arctic Plunge. With valuable advantages for muscle recovery, inflammation reduction and stress control, these cold plunge tubs offer far more than an ice bath. Get access to cold plunge therapy right at home, and enjoy an effortless set-up process with easy maintenance.
Cold Plunge Benefits
Cold water immersion boasts a variety of health and wellness benefits, including:
Increased production of mood-elevating hormones and neurotransmitters like noradrenaline and dopamine.
Improved circulation that flushes out lactic acid and other waste products.
Quicker recovery times after intense or strenuous exercise.
Reduced inflammation stemming from chronic or inflammatory conditions.
Request Pricing & Availability
Cold Plunge Tub Specifications
Seating Capacity: 1 adult
Dimensions: 2' 5" x 5' 11" x 2' 6"
Material: Stainless Steel Interior, Aluminum and Real Teak Wood Exterior
Volume: 79 gal.
Weight: 275 lbs. dry | 935 lbs. filled
Electrical: 15 AMP, 110V
Cold Plunge Set-Up
Arctic Plunge's cold plunge tub requires no plumbing, simply fill and drain your tub with a garden hose.
Maintenance
Sanitize your cold plunge tub once every few months with a simple hydrogen peroxide and water solution. Water with a pH balance between 7.2 and 7.8 is best for Arctic Plunge Cold Plunge tubs. Experience minimal upkeep thanks to the stainless steel interior that makes your bathtub highly resistant to bacteria.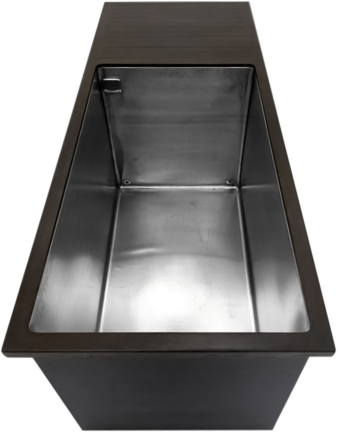 ---
It's important to note that ice tubs are not suitable for everyone and can be uncomfortable or even dangerous for some individuals. It's always best to consult with a healthcare professional before starting any new recovery routine.